GMYN's Heaton Park Fun Day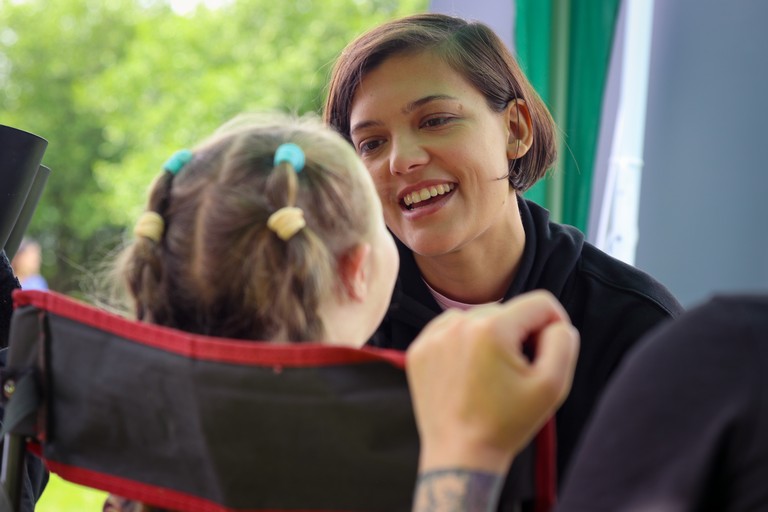 Back in July #TeamGMYN hosted a Fun Day at Heaton Park, inviting young people from across Manchester, Bolton, Salford, Oldham and Tameside to come together for a day of sport and activities.
The day was a chance for each of GMYN's programmes to mix and celebrate as one community of young people.
Young people from across Greater Manchester met for an afternoon of football, badminton, giant Jenga, mini golf, face paint & more – with trustees and supporters joining too!
"I loved the colourful face paint art I got on the day and I wish the day could have gone on for longer if it weren't raining!"

Young Person
"One of the young people from the Salford Care Experienced Programme said that they had made a new friend. It was also a good opportunity for them to reconnect with staff and young people they have met before but don't see on a regular basis (the older Salford group and Brad who we have worked with before). The younger group had a great time joining in with the football match and gave the older young people a run for their money despite being the smallest and youngest on the pitch!
One young person took on the role of referee which they were really pleased about. They liked being part of a bigger session as normally we're a smaller group." Julia Salford CEYP Programme Coordinator
"I was nervous seeing how big the park was but I'm glad I met [another young person] we have so many similarities, its scary!"

Young Person
A huge thank you to our funders at The Charity Service and The We Love Manchester – Our Legacy Fund! Without your support, events like this could not go ahead and young people would miss out on important opportunities to socialise with other young people in a safe supportive environment.