Fundraising
GMYN relies heavily on the generosity and support of our generous donors, fundraising groups and businesses.
Your support could be transformational for young people facing significant challenges in life.
Donate to GMYN today to enable us to provide the vital support that ensures #YoungPeopleCan thrive in our city.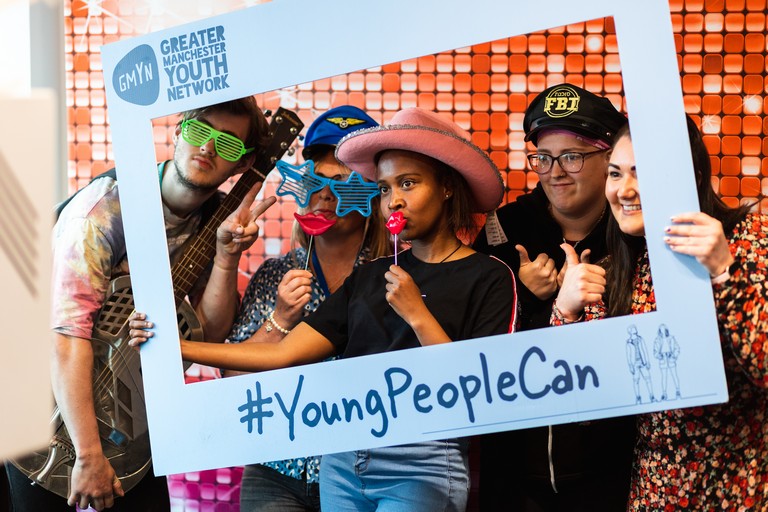 "I ran my first ever 10k run for GMYN as I wanted to take on a new challenge and raise funds for an important cause. I was proud to finish and raise vital funds for this amazing charity"

Alex – One of the fundraisers for GMYN
We need your help!
GMYN needs your help more than ever. We rely on the kind donations and support from our friends. £10, £20 or even £50 –it all makes a huge difference and helps us to deliver our vital services
donate today
GMYN is proud to announce that we are being supported by Castlefield partners –ESG investment specialists based in Manchester.
Various members of their team are currently taking part in a sponsored virtual cycle from Manchester to Paris, aiming to cover a total distance of 424 miles over six working days!
All to raise funds for GMYN!
"We're really inspired by the work GMYN does to support young people in Greater Manchester and are so proud that the team can support this vital cause!"

One of the Castlefield team
You can support the Castlefield Partners team by donating to GMYN's virtual cycle challenge. Donations can be made online here.
Thank you to Castlefield Partners for their support!
Are you interested in giving a larger donation?
If you're in a position to provide a more significant donation, below are just some examples of what your generous donations enable GMYN to achieve and improve the lives of young people:
£500 could provide one young person with essential equipment such as tools, university books, or a uniform that enables them to begin a new training course, access further education or work.
£1000 could provide a young person with weekly one-to-one support for 12 months from a GMYN support worker to help them work through any trauma or social and emotional barriers they are experiencing.
£2500 could support one young person to engage in our work readiness programme over 12 months, where they can develop the skills, resilience and access the networks they need to engage in new training and work opportunities.
£5000 supports one young person for their duration at GMYN's service provision, averaging three years. This includes one-to-one support, guidance and advice, outdoor residentials, and access to various social activities that improve wellbeing, enhance skills and move them towards training and employment opportunities.
Other ways you can help raise funds for GMYN
Take part in a challenge or event. Find an event that you can take part in to raise money for GMYN. Previously, people have run 10k's, sponsored walks/cycles, run pub quizzes, and more. We have banners and hoodies that you can use to highlight the fantastic ways you are supporting the young people at GMYN. You can do this on your own or why not ask your workplace if they can support too? More information on this can be found on our business support page.
Host a fundraising event. You could host a bake sale, car wash, or even a concert. Get creative and think of something that your community would enjoy.
Donate your time or skills. Volunteer your time to help out at GMYN. Your skills and experience could be invaluable to the young people we support.
Make a donation. Every donation, no matter how small, makes a difference. Your donation will help us to provide opportunities for young people in Greater Manchester and to make a positive impact on their lives.
If you would like more information or help with any fundraising ideas, you can speak with one of our team. Please call us on 0161 234 2950 and ask to speak with our Head of Development, Adam Webster, or a member of the Fundraising and Development Team.
And most importantly, thank you!