Beeing Together – Unaccompanied Asylum-Seeking Children can be part of GMYN with the launch of our new programme
This spring GMYN are launching a new programme for unaccompanied asylum-seeking children across Greater Manchester called Beeing Together.
We are pleased to be offering this programme to young people who are seeking support and can gain new skills and experiences by coming along to these new sessions.
Over the next three years we will be supporting 240 unaccompanied children who live in the 10 boroughs of Greater Manchester.
Three new members of #TeamGMYN will be leading this programme. Eleanor Reardon – Programme Manager, Sarah Sunarko – Programme Coordinator and Faisal Al Raisi – Programme Worker.
"We want to show children seeking sanctuary in our city how welcoming Greater Manchester can be. This new programme will give asylum-seeking children a space to make friends, learn skills and start to feel at home here."

Eleanor – UASC Programmes Manager
We will be doing a range of fun, wellbeing activities and social action projects which will help the young people to develop new skills and make new friends. The age group of young people taking part in this programme is 15-21 year olds.
Alex Fairweather, CEO and Founder of GMYN, says:
"This is an exciting and unique programme that we're really glad to be offering for young people across Greater Manchester. This programme will partner with Greater Manchester Immigration Aid Unit who support people subject to immigration control with free advice, representation, and support services."

Alex – GMYN's CEO & Founder
If you know of any unaccompanied asylum-seeking children that live or reside in Greater Manchester, please do invite them to get in touch and come along to our sessions. You can contact Eleanor via email at eleanor.reardon@gmyn.co.uk
Keep an eye on the website and socials for more information on when the first session will be taking place.
Related stories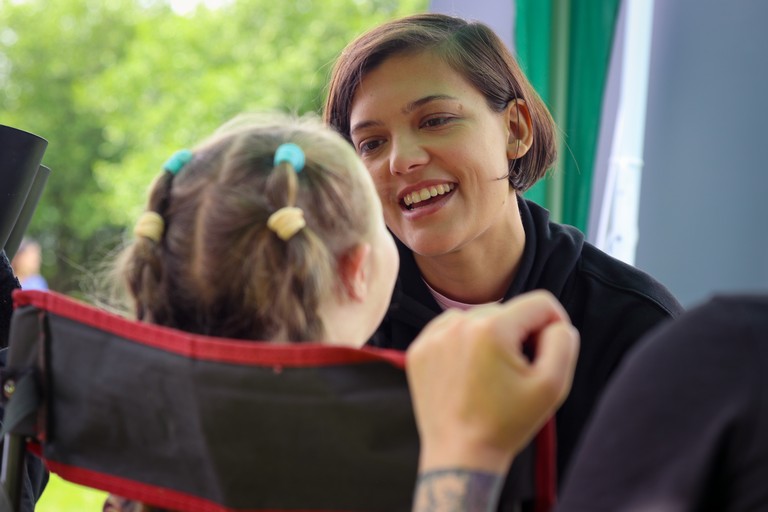 GMYN's Heaton Park Fun Day
Back in July #TeamGMYN hosted a Fun Day at Heaton Park, inviting young people from across Manchester, Bolton, Salford, Oldham and Tameside to come together for a day of sport and activities.