#TeamGMYN Wellbeing Walk
May was National Walking Month! To celebrate #TeamGMYN got out and about for a wellbeing walk at Werneth Low Country Park in Tameside.
The team, who are based in boroughs across Greater Manchester, ventured to broad bottom train station to kick off the walk.
Although we were met with rain, we still ventured out along the trail climbing to the top of Werneth Lowe, reaching some great views of Manchester at the top.
The day was different to previous wellbeing walks as we were joined by new members of the team. Our new UASC Programme staff members were welcomed into #TeamGMYN and we had the chance to meet new sessional workers too.
Overall the day proved to be a fun opportunity to come together outside of our usual team meetings. Getting outside in the fresh air was definitely beneficial to our wellbeing, and for the staff members in more office based roles – the chance to explore a local green space was a refreshing alternative to their daily routines.
At GMYN we recognise how important staff wellbeing is, which is why we host yearly wellbeing walks – stay up to date on the blog to catch up on staff events, trainings and more!
Related stories
Team Visioning Day
Find out what #TeamGMYN got up to at our Team Visioning Day back in February 2023.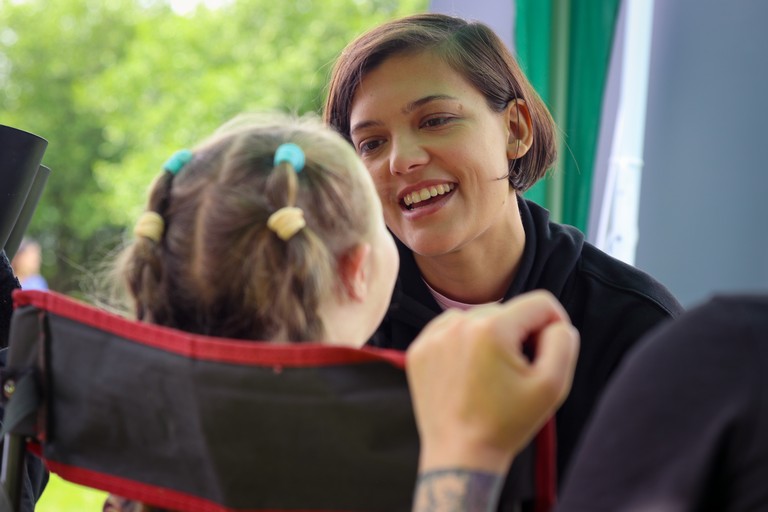 GMYN's Heaton Park Fun Day
Back in July #TeamGMYN hosted a Fun Day at Heaton Park, inviting young people from across Manchester, Bolton, Salford, Oldham and Tameside to come together for a day of sport and activities.